About us
ASCHAFFENBURG: THE CULTURAL CITY BETWEEN THE SPESSART AND THE RHINE-MAIN AREA
In the midst of the diverse cultural landscape of northern Bavaria and as part of the Frankfurt Rhine-Main metropolitan area, Aschaffenburg sets a striking accent with its museums and cultural highlights.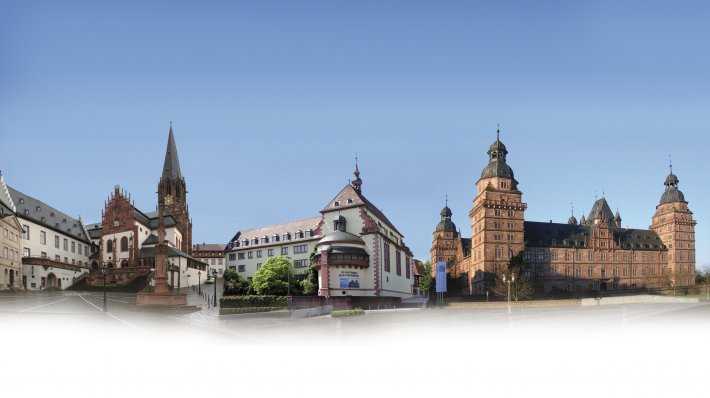 Shaped through centuries by the archbishops of Mainz and the Bavarian kings, spectacular buildings and outstanding garden landscapes create the exceptional setting. The Renaissance Johannisburg Palace with its internationally significant collections and the unrivalled Pompejanum offer the visitor impressive experiences.
The Aschaffenburg museum landscape introduced here has a special richness: the range extends from nationally respected Modernist art exhibitions to the impressive archaeological collections and highlights of medieval and Renaissance art. In addition to the natural sciences and the history of the city and its industry, the focus is on the internationally famous artists Ernst Ludwig Kirchner and Christian Schad.
Aschaffenburg's excellent transport connections, the central location of all points of interest, the many possibilities for a stroll through the Old City's shops, restaurants, and hotels, all entice the visitor to linger and enjoy the many natural and artistic offerings.